We are privileged to partner with The Family Resource Centers of Missouri. As of January 2023, we have completed our 2nd year blessed by this partnership as the Baby Pantry continues to grow.  We also want to "THANK" our community members/business who have supported the Baby Pantry these past two years. 
Our mission is to provide families in need with some of the essentials needed to raise happy, healthy children birth to age 5 in Henry and surrounding counties. Some of the items that we will provide is formula, up to 50 diapers a month per child, wipes, baby food, toddler snacks, new bottles and nipples, breast feeding supplies, baby blankets, and diaper rash cream.  These items will be by appointment only on a first come, first served basis while supplies last.  This program is need based, no income restrictions.  You must present a photo ID of yourself, as well as proof you are the parent, foster parent or guardian of the child/ren  e.g.(birth certificate, WIC form, etc.) that are in your household ages birth to five. You may not send someone else in your place.  
You MUST  pre-register on-line each month prior to your arrival: www.mofamilyresource.org.   When arriving, stay to the left of the driveway and pull forward the full length of our building, using the back entrance.  Please have the required documents listed above out and ready to show the volunteers.  Henry County's Baby Pantry will be open the 2nd & 4th Thursday's each month from 10:00 - 2:00, by appointment only.
Following the current CDC guidelines are requested for your health and for the health and safety of our volunteers.   If you or your child are not feeling well, please wait until the next open pantry. 
If you would like to support the growing Baby Pantry you can purchase items on Amazon Wish:      https://a.co/fmaMK8g or you can drop products off between 10:00-2:00 during open Baby Pantry's.
                                      Monetary donations can be made payable to: 
                                           Family Resource Centers of Missouri
                                           PO Box 604
                                           Belton, MO 64012
                 (if you want your funds to be used locally, please earmark FRC Henry County)
 You may contact Sarah Dunwoody, Site Director at:
 www.gvsdachurch@mofamilyresource.org  or call 816-425-5706 for more info.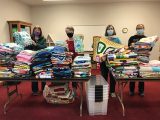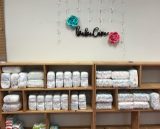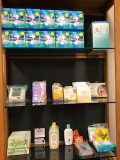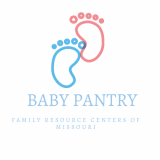 .