Welcome to the Golden Valley SDA Church in Clinton, MO. We are a Christian community and would love to have you join our family. To learn more about what we believe you can visit our 'About Us' page. Please join us for Sabbath (Saturday) Services or our mid-week Life Group  Wednesday evening at 6:00 p.m.
Golden Valley Seventh Day Adventist Church
2000 N. Community Drive
Clinton, MO 64735
660-885-4217
Pastor Kent Dunwoody
712-541-4675
MODIFIED Sabbath School & Church Services have resumed per Henry County Health Department guidelines. As of Nov. 16, 2020 We are REQUIRING everyone entering our building to please WEAR a MASK for the safety of each member/guest.
You may also watch services on YouTube: gvsdachurch at 11:00 a.m. on Sabbath or when convenient for your viewing.
                        FRC Henry County Baby Pantry
                Open  2nd & 4th Thursday's each month           
                               10:00 am - 2:00 pm 
                              by appointment only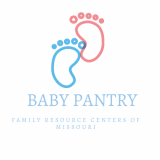 Must Pre-register on-line:
        Email: gvsdachurch@mofamilyresource.org